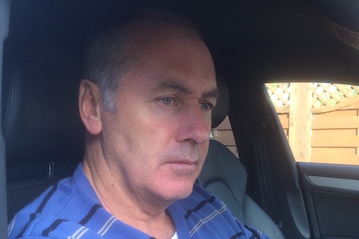 In 1976 Clive joined South Wales Police as a Constable. In 1978 he transferred to the Eastern Traffic Sector, Cardiff as a car driver and in 1979 as a motorcyclist. In 1986 he qualified as a Motorcycle Instructor; 1990 as an Advanced Car driver; 1992 promoted to Sergeant onto the Force Driving School and qualifying as a Car Instructor.
During this time he trained officers and outside agencies in all aspects of driver/rider training from basic courses to advanced including specialist VIP, Cat A and Surveillance. Clive retired from the Police in 2006, finishing as head of the Driving School.
From 2002 and since retiring Clive has managed his own driver training business. He is a fully qualified ADI and ADI Fleet. He holds full licenses in PCV and LGV. Until recently he specialized in Skid Training. He currently carries out driving assessments and training for Fleet training providers, Drive Alive, Neath & Port Talbot Council, and hostile environment driver training for Controls Risks Group, as well as his work with HPC.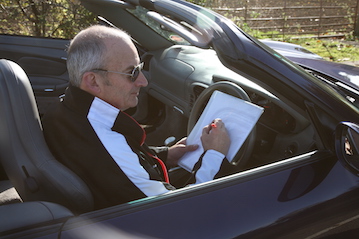 Andy is a retired police officer with a passion for driving and riding that goes as far back as the late sixties. His aptitude and enthusiasm for instructing was also noticed at an early age by the head of the Police Road Safety department, being invited to train novice motorcyclists despite the fact Andy was still only 17 at the time. His progression to Police Class One advanced status followed for both cars and bikes by the mid-seventies and his natural flair for instructing eventually took him to the Thames Valley Police Driving School in 1985.
Andy retired from being a Policeman in 2002 but continued to train driving and riding to the highest standards as a civilian instructor at the Driving School, including pursuit management, the development of fellow advanced instructors and the highly specialist anti-terrorist evasive driver training. Andy retired recently from the Police Driving School but keeps his skills honed as a Driving Consultant with the Porsche Driving Experience at Silverstone. He also ensures that his driving and coaching are regularly checked with the current Police Instructors at the school.