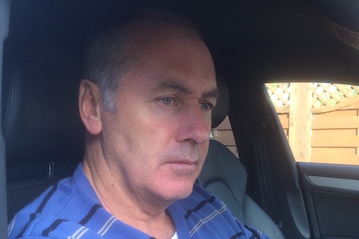 In 1976 Clive joined South Wales Police as a Constable. In 1978 he transferred to the Eastern Traffic Sector, Cardiff as a car driver and in 1979 as a motorcyclist. In 1986 he qualified as a Motorcycle Instructor; 1990 as an Advanced Car driver; 1992 promoted to Sergeant onto the Force Driving School and qualifying as a Car Instructor.
During this time he trained officers and outside agencies in all aspects of driver/rider training from basic courses to advanced including specialist VIP, Cat A and Surveillance. Clive retired from the Police in 2006, finishing as head of the Driving School.
From 2002 and since retiring Clive has managed his own driver training business. He is a fully qualified ADI and ADI Fleet. He holds full licenses in PCV and LGV. Until recently he specialized in Skid Training. He currently carries out driving assessments and training for Fleet training providers, Drive Alive, Neath & Port Talbot Council, and hostile environment driver training for Controls Risks Group, as well as his work with HPC.
Carole started her love of motoring at the age of 16 with her acquisition of a Honda C50. Later, four wheels followed and shortly after passing her driving test Carole joined her local IAM group where she remained for 32 years; the last 17 years were as chief car observer. Whilst Carole was bringing up her daughters she worked from home as a self employed dressmaker but her life changed dramatically when she joined the ambulance service in 1994, firstly as a member of patient transport services before moving over to the emergency side. As a result Carole completed two driving courses with the ambulance service-these were to ignite her passion in driving. In 2003 Carole joined Thames Valley Police (TVP) as a standard response instructor before further training and achieving her Police Class 1 status in 2007; a few months later Carole qualified as an advanced instructor. Since then Carole has trained Police officers and outside agencies in advanced driving. In 2016 Carole completed further training and is now one of three advanced trainers in TVP who are responsible for training potential new driver trainers.